Kindred Digital Books helps authors sell books!
Become a part of the new digital publishing industry – submit your manuscript for our consideration. Like us for updates on Facebook!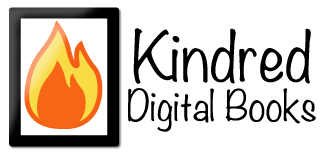 Books published through Kindred Digital Books receive five key word categories instead of the two categories self-publishers receive.
We market your book on our web-page, in our other books,  and various other web-sites.
We are a cooperative publishing group.  All members purchase and write reviews for all of our books so that your book rapidly climbs the Kindle algorithm.
Kindred Digital Books follows the changes to the algorithm and adjusts our marketing.
We only publish good, well-written books with original covers so that readers recognize Kindred as a quality product they can trust.
Your book attracts far more attention, and thereby sales.
Kindred works with the author, providing only what they need.  We have cover and editing services available, but the author is encouraged to provide their own so long as they are well done.
Kindred Digital Books publishes quality books in all genres.
We will republish a book so long as the author maintained their digital rights.